How should I prepare for CBSE class 10th Maths exams?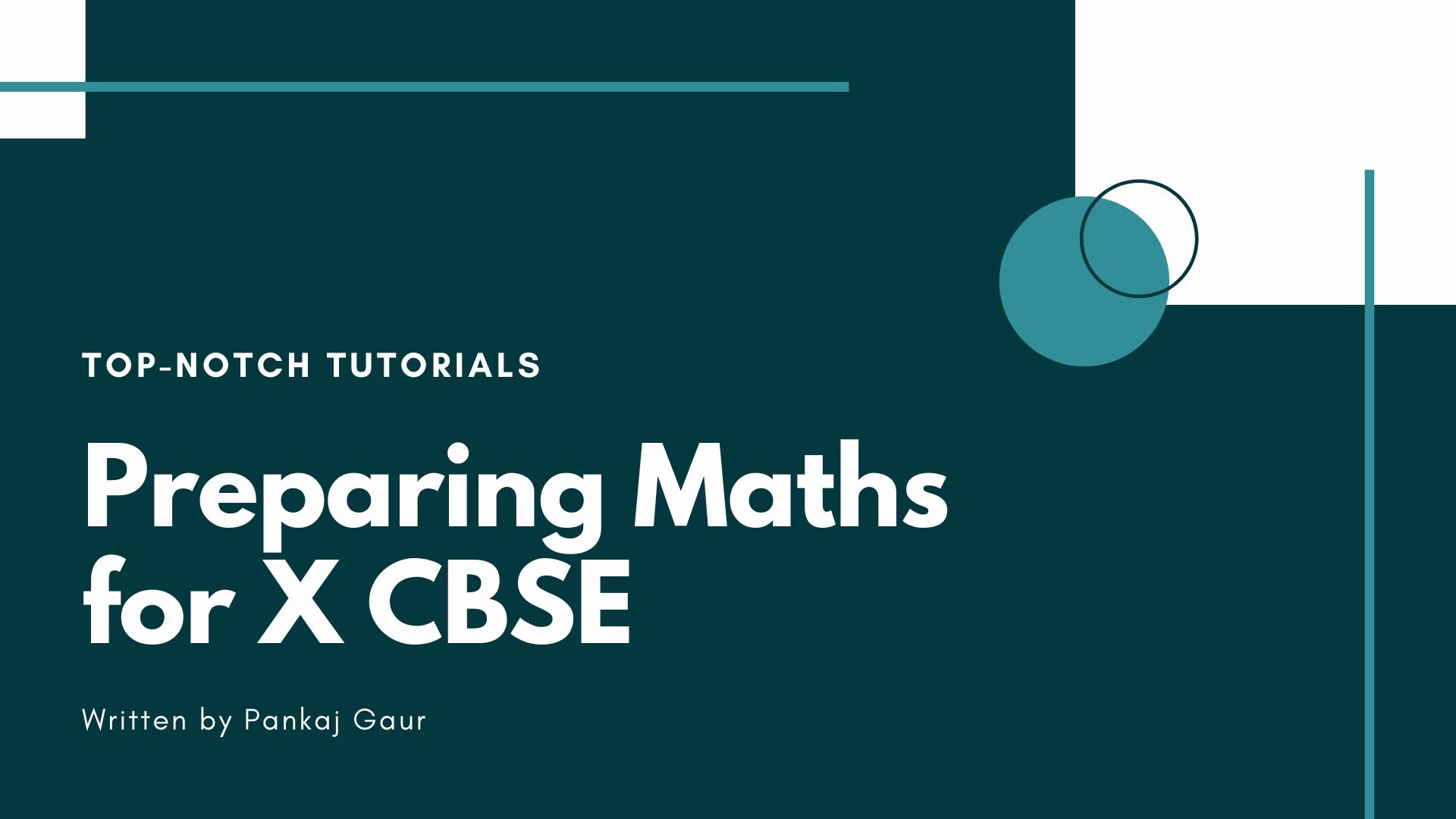 We always hear from our family members, seniors and teachers that Maths is one subject that makes or breaks your percentage – well this is an absolute correct statement.
Maths is one subject where we can sure shot score high marks (even perfect 100!) in our boards provided we have sound concepts and understanding of the subject, while at the same time if we try to mug concepts then it could dent our overall percentage. It could be our friend or foe depending on how we prepare for the exam.
Below are the best tips from our faculty with proven results of how we could score well in Maths in our board exams:
Sound Concepts
Build clarity and strong understanding of the chapters and concepts – follow your class lessons rigorously and systematically. Always be attentive in the school/coaching institute class and keep revising the concepts at home to build strong understanding platform.
Time Management
Keep introspecting which chapters/ topics you need to improve on and give them lion share of your practice in the later stages so that they have also been covered well by the time you reach the exam time.
Sample Papers and Practice Hard
Maths is one subject that needs proper practice with different mock tests and practice material. Try twisted questions to check your understanding acumen and consult teachers where you feel stuck. The more you practice, the better marks we are aiming at!
Prepare Brief yet Powerful Notes
It's always advised to create and keep brief notes readily assessable while you are preparing for Maths. That should be easily assessable during your practice & mock test sessions as and when required.
Regular Revisions
Keep revising your chapters and have a clear goal of the number of revisions that you need to give to each of the chapters based on your preparation level.
Make sure you do not try any new author or book in the last leg of the examination and stick to the ones that you have practiced on in addition to the prescribed school/coaching institute books. That creates undue confusion and last moment hustle.
Take Breaks and Relax
It's always advised to stay fit both physically and mentally – while also take break from the subject in between to relax yourself. Relaxed mind and body will always help you maintain better grasping resulting in great marks.
At Top-Notch Tutorials (www.topnotchtutorials.com), we help our students to not only prepare for the subject for better marks but also keep sharing tips of how they could beat the Maths blues and prepare for best results in a relaxed manner. Contact us on contact@topnotchtutorials.com or call on 886-024-2713/783-489-9327.
We don't charge for making positive difference to our students & society.