Main Stream Course- Part 1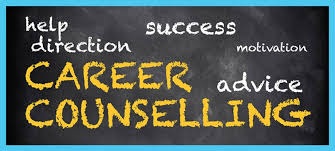 1. Main Stream Courses
In the past few years of us holding our regular counseling and career related discussions with students or their parents, we get constant questions around – "What should we do/ or my child should pursue after 10th?"
Statistics show more than 90% of the students/ parents are bothered by this question and are not sure about their future, with world changing so fast and thousands of jobs going redundant every five years, this question becomes even more relevant.
Today we will like to bring a few of those discussions from our sessions in this blog to help all our readers take an informed decision.
Before we dive further into streams to consider, let me start with a caveat, considering the complexity of the question, we can't write all in one blog, so there will be series of blogs that we will be publishing over the days for all our readers to help them take right career decision.
Coming back to the question, in your quest to choose a future career or course, more than what's available, you should start with answering one simple question – WHAT DO YOU LOVE (it may be in studies, hobbies, reading etc.). What is that excites you the most – for instance my son is 10 years old and he loves to read and watch space mysteries and how it functions. He has been nurturing his love for space for past three years – what if he could get into space engineering and follow his passion. Similarly, tell us what's your passion and ideally you should choose stream also accordingly since you will excel at what you love!
Once you have done a self-assessment of the above tricky, yet highly important question, then we start lining self up against the streams available. Below we have listed a few of the major contemporary streams (we will be covering off-stream career options also in later blogs) that are rewarding and full of excitement:
a) Students who have affinity for Science
Science will help you get a great exposure and open doors for engineering and medical. What you choose among medical & engineering depends majorly on which subject you like more among Biology & Maths since physics & chemistry will stay in both.
Below are a few career options & graduation courses that you could take up if you study Science:
i) Bachelor of Technology
ii) Bachelor of Medicine and Bachelor of Surgery (MBBS)
iii) Bachelor of Dental Surgery (BDS)
iv) Bachelor in Computer Application
v) Bachelor of Science
vi) Biotechnology
vii) Bachelor of Pharmacy
viii) BSc (in Zoology, Radiology, Agriculture et)
ix) Bachelor of IT & Technology
b) Students who are fascinated with business
For students who do not find interest in PCB (Physics, Chemistry, & Biology), but still like working with numbers and think of business, for them commerce courses are great career option. Areas such as management, finance, accounting, marketing etc. are great fields to explore for commerce students and offer amazing career.
Below are a few career options/ graduation courses if you study Commerce:
i) Bachelor of Commerce
ii) Bachelor of Business Administration
iii) Company Secretary
iv) Bachelor of Economics
v) Finance
vi) Auditing
vii) Insurance
viii) Chartered Accounting
ix) Marketing
c) Students who have love for arts, fashion, cooking etc.
Students who want to explore niche areas such as arts, design, interiors, journalism, communication, law etc. should take up Humanities or Arts. That gives students chance to develop proper skill sets to take that artistic bent of theirs to a greater height and adopt that as a proper career option.
Below are a few career options & graduation courses that you could take up if you study Arts:
i) Bachelor of Arts
ii) Event Management
iii) Fashion Design
iv) Hotel Management
v) History
vi) Literature
vii) Law & Politics
viii) Bachelor of Fine Arts
ix) Diploma in Interior Design
As you may observe there are hundreds of career options that a student can opt from, with many non- conventional which we have not been able to touch above. Although, the basic rule will be your interest and liking for a stream, but you still need to do a skill match which should involve a good mentor.
Top-Notch Tutorials have been mentoring thousands of students annually to take up which will make you stand out, contact us on contact@topnotchtutorials.com or call us on 88602 42713/78348 99327 to know more about how you could also evaluate the best career option. We look forward to support you!
Meanwhile, keep following our blogs for more interesting articles around career making.